Smith's Sustainability Initiatives and Geothermal Project: How Smith Plans to Reach Carbon Neutrality by 2030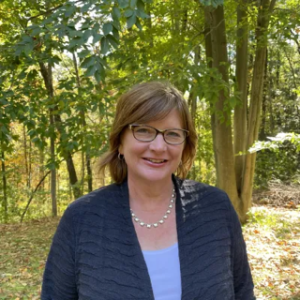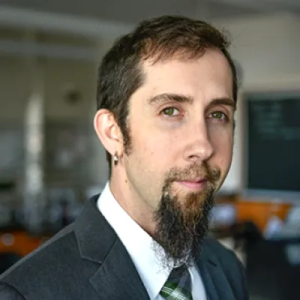 Smith College is making big moves to address the world's climate crisis through its pledge to achieve carbon neutrality by 2030 and its $210 million investment in geothermal energy, marking Smith College as a pioneer in sustainability. Education is a hallmark of this success: Smith explicitly links impact with its mission and is committed to shaping climate leaders who can address society's challenges.
On Tuesday, November 14 Beth Hooker, Smith College Director of Sustainability and Administrative Director of Center for the Environment, Ecological Design and Sustainability (CEEDS), and Andrew Berke, Smith College Associate Professor of Chemistry and Faculty Director of CEEDS shared an exciting presentation to our class. Please see the CEEDS recording and slide deck.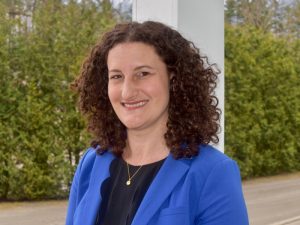 Our seventh virtual event was held on September 19, 2023. The event featured Joanna May, Smith's Vice President for Enrollment, who discussed the profile of the incoming class of 2027, recent changes to our recruitment process, and other topics of current interest.
Our classmate, Marsha Shaines, a college admissions consultant and attorney, moderated the discussion.
CLASS OF 1974 VIRTUAL EVENT FEATURING BOBBI KEILER '74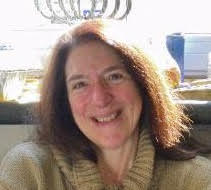 Our sixth virtual event was held on May 4, 2023, and featured classmate, Bobbi Keiler who shared information about her experiences as an author as well as the work of the 50th milestone Class Book Team. Bobbi is an accomplished published author. Her most recent release is One Small Favor written under her pen name, Judith Arnold.
Bobbi and other members of our class are working on the production of the class book. The virtual event provided an opportunity for all participants to learn about the book project and how members of the class will be able to contribute to the book's creation. Bobbi and other members of the book team provided updates and responded to questions about the structure and content of the book.
Here is the link to the recording of the event:
https://drive.google.com/file/d/1dMUZ4mRl5s5PTlJnX46TQBiMnY6SgEFu/view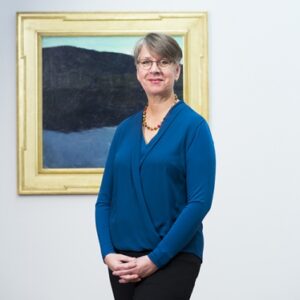 CLASS OF 1974 WEBINAR WITH JESSICA NICOLL '83
Our fifth virtual event was held on February 6, 2023. We enjoyed a private session with Smith College Museum of Art Director Jessica Nicoll '83. Jessica provided a glimpse into the ways Smith's Museum of Art activates its collection to support teaching and learning. Showcasing recent exhibitions and additions to the collection, Jessica Nicoll shared ways that the museum is evolving its practice to serve the needs and interests of contemporary audiences.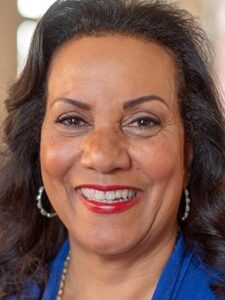 SMITH CAMPUS UPDATE BY DENISE WINGATE MATERRE '74
VICE PRESIDENT FOR ALUMNAE RELATIONS
Our fourth virtual event was held on Mountain Day, September 28, 2022, and featured Denise Wingate Materre, Smith's VP for Alumnae Relations and proud member of the Great Class of 1974. Denise provided an update on the state of the college, student demographics, campus developments, and alumnae relations.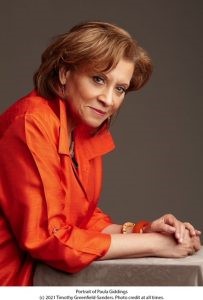 RESHAPING THE NARRATIVE: THE MYTH OF THE ORIGINS OF THE US WOMEN'S RIGHTS MOVEMENT
Our third Virtual Class Event was held on February 9, 2022. Nationally noted scholar, writer, and Smith College Professor Emerita, Paula Giddings, addressed the intersectionality of race and gender and its impact on this important movement in American history.
Here is the link to the recording:
https://smith.zoom.us/rec/share/DOWSYFpA-Vb_Mvv3lljrGvsZG5HClKG3gvxt54jQCwb2-KllQ_0r7kLDSKmrslIB.UH-etr3I2EgEq5Pu?startTime=1644441245000
(Passcode: S?8C+Z!V)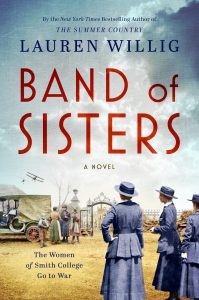 BAND OF SISTERS BOOK DISCUSSION
Following our well-received Neilson Library tour, our second class event took place on October 21, 2021. Lauren Willig, author of Band of Sisters discussed her novel based on the Smith College Relief Unit that worked in Grécourt, France during WWI.
If you missed it, here is the link to the recording of the event.
https://smith.zoom.us/…/ucn7Y0xoXFZB8_VpIl_hx-2Hye7j_v…
Passcode: toSpiZ.8

LIBRARY TOUR FOR '74
Our first class event, the virtual library tour of the newly renovated Neilson Library, was held on June 17, 2021. We had 100 registrants from our class, with 70 class members participating. Class members enjoyed the tour, which was led by Susan Fliss, Dean of Libraries.
Click on the link below to the library presentation.
https://smith.zoom.us/rec/share/jbGuYqX62TpDtNGIVrzx6QImNn_VFKX_PkTS_mN8rIlTR4ZdqbAyHPFvTD2n.o3UeEGNrALSjYqbw