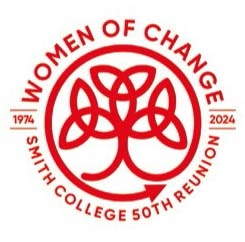 Our 50th Reunion is a significant milestone in many ways! May 2024 is not that far away so one way to start celebrating now is to consider making a gift to Smith.
A gift doesn't need to be monumental and can be accomplished in various ways—large or small. Importantly, any gift you make to Smith dating from our last reunion in 2019 up until our 50th in 2024 will count towards our class gift total at Reunion.
One option is to consider a planned gift. These gifts make it possible to support the mission of Smith College in a far more significant way than you perhaps ever thought possible. Regardless of your means, a planned gift can be individually tailored to your specific needs and goals, including tax objectives.
Did you know you could?
Make a gift right now that costs you nothing during your lifetime.
Save on taxes by giving appreciated stocks, bonds, or mutual fund shares.
Donate life insurance you no longer need.
Use a gift to reduce your estate tax exposure.
Receive lifetime income back from Smith in return for your gift and pass more of your assets to your heirs.
So, as we approach our 50th, we urge you to contemplate a planned gift to Smith. Here are a variety of resources for more information or answers to any questions you may have. Please feel free to contact the Office of Gift Planning directly as well.
Planned Giving Guides and Forms
Planned Giving – Our classmate, Jacqueline Sawyer's Gift to the College…and to Herself!
Since graduation in 1974, Jacqueline Sawyer has continuously given back to the college via her time, talents, and philanthropic gifts. In 2009 and again in 2016, Jacqueline funded charitable gift annuities which pay an income to her now and will later be used by the college for financial aid for theater majors.
Click here to read more about what inspired Jacqueline's giving and consider a gift to Smith as well.
Sandy Henderson
Planned Giving Chair
Planned Giving Webinars
In case you missed it, below is the link to the November 1st 50th Milestone Reunion Planned Giving Webinar,

"Giving from Your Retirement Accounts: A Smart Way to Support Smith Now and Later"
Save the Date for the next 50th Planned Giving Webinars:
January 10th, 4:00 p.m. EDT- Reuion Bequest Intentions
March 6th, 4:00 p.m. EDT- Charitable Gift Annuities.