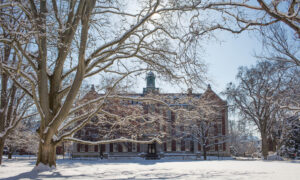 WE WANT TO HEAR FROM YOU
As we prepare for our 50th reunion, the class Leadership Team is committed to strengthening class community. We are currently offering quarterly virtual events to provide a venue for class engagement, as well as a space where we can learn, share, and continue to grow together. We value your feedback and welcome your comments about our virtual events. Please click on the link below to respond to a brief survey that will help inform our future engagement plans and initiatives.
'74 Virtual Class Events Survey
If you have any questions, feel free to contact any member of the '74 Leadership Team. We look forward to hearing from you!
CLASS SURVEY –
Questionnaire for class survey coming later in 2023. Check back for updates.